There's no such thing as a vacation do over.
The internet is full of a million travel options but, unfortunately, everything is not always as it appears online. And the last thing you want to do on your vacation is wish you'd never left home in the first place.
You could take an ordinary vacation, but we plan extraordinary ones.
EXCLUSIVE TRIPS
We'll take you places you never knew existed and offer experiences you won't find anywhere else.
EFFORTLESS PLANNING
Tell us when you'd like to travel and we'll take care of the rest – and exceed your expectations every step of the way.
PRICELESS MEMORIES
There's nothing more valuable than focused time away with the people you love most.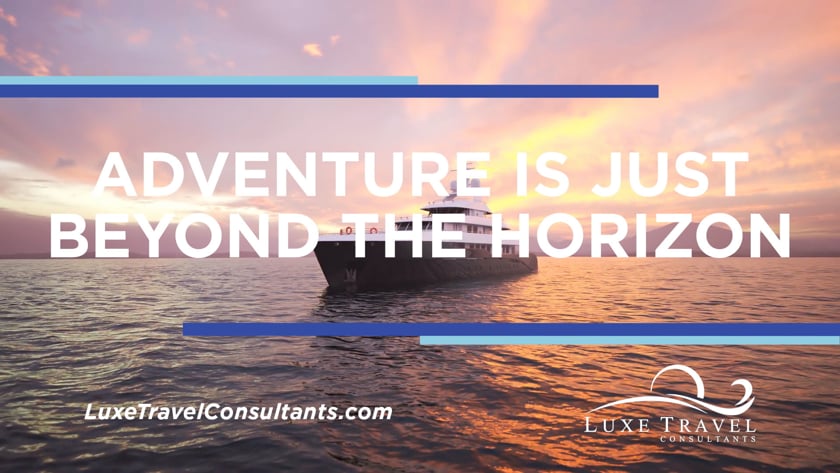 We'll chat
We get to know you and learn what's important to you and your traveling companions.
Choose your adventure
Relax as our team of travel concierges scour the globe for a short list of vacations that exceed your expectations. We'll create the perfect vacation just for you – and meticulously plan every last detail.
Bon voyage!
Take a trip of a lifetime together! You'll set off to make lasting memories and gain stories to share for a lifetime.
Luxury Travel Services
Luxe Travel Consultants specializes in planning all types of travel throughout the world. Our expertise saves you time and the headache of coordinating hundreds of details – and money, too, through insider deals on hotels and airfare and access to special amenities and upgrades.
With over 150 years of combined experience in luxury travel planning, our team of experts has crafted some of the most exclusive adventures our clients have ever taken. Experience the world through grand adventures with the family and friends who matter most to you – or by yourself, if you prefer.
Luxury Cruises
One of a kind small ship river cruises and spectacular escapes at sea
Luxury Land Travel
Explore the world in a whole new way through luxury land travel adventures
Your dream vacation is just a phone call away.
You've worked too hard to take anything less than the best vacation out there – but deciding where to go, how to get there, and what to do once you arrive can feel completely overwhelming. That's why we've helped thousands of clients take unforgettable trips all over the world without lifting a finger. From transportation arrangements to reservations and detailed itineraries, our travel concierges handle every detail so you don't have to.
Adventure is just beyond the horizon. Where will you find yours?