August 27, 2022 – September 3, 2022
A Bordeaux Affair – How Long Have You Waited to Go to Bordeaux?
Experience Bordeaux with one of the world's 261 Master Sommeliers
Ron Edwards, Master Sommelier
We are pleased to have as our very special host, one of the world's 261 Master Sommeliers, Ron Edwards. Ron is a media entrepreneur, foodie personality and one of America's most entertaining and trusted wine and culinary ambassadors. As of February 2018, he became the Director of Wine Education for Winebow, one of the top wholesalers in the USA. He directs the process and content for the company's wine education efforts. Ron was the "Weather Channel Wine Guy" and has appeared on the Cooking Channel and a myriad of premier food and wine publications. He has been regularly paired with America's top chefs, authors, media personalities and James Beard award winners like Michelle Richard, Jean Joho, Paul Kahan, Stuart Brioza, Brian Polcyn and Mario Batalli. He also was the founder of Wine Talk Media, host of Wine Talk Radio, creator of the Grapevine School of Wine, and co-founder of Bottle Rocket, a wine and culinary image consultancy serving New York, Chicago, Denver, and Washington DC.
Bordeaux with A Master Sommelier
300,000 Acres of Vineyards
French river cruising has never been more elegant or refined than on a cruise through the beautiful Bordeaux region
When one thinks of the region of Bordeaux, it is impossible to not also think of wine. With almost 300,000 acres of vineyards growing 15 different grape varietals—everything from popular Cabernet Sauvignon and Sauvignon Blanc to lesser known varietals such as Carménère and Mauzac—Bordeaux is unequivocally the top wine-producing region in France. Similarly, when one thinks of a Bordeaux river cruise, it is impossible to not think of château tours and Grand Cru tastings. Fortunately, on a Scenic Bordeaux river cruise, itineraries abound with both.
Luxury amenities
Your luxury experience begins aboard one of the Scenic's boutique vessels or custom-built "space ships," so named for their spacious guest cabins, dining, and entertaining areas. Each of these four-deck space ships includes numerous dining and sightseeing areas, as well as a lounge and bar area that offers panoramic views. Additionally, guests can soak up the rays at the top-deck swimming pool or retreat to the wellness center, which is equipped with a fitness area, beauty salon, and massage rooms. These ships are also noteworthy for their luxury suites, which are outfitted with sun lounges, 32-inch high-definition TVs, and complimentary wireless Internet access.
Experience Bordeaux with a Master Sommelier
Very few wine-lovers ever get a chance to travel with a Master Sommelier (there are only 261 in the entire world) … on this cruise, you will be experiencing Ron's knowledge and experiences for the duration of the cruise.
Wine, history and spectacular architecture
Welcome to Bordeaux, a region of true character and authenticity. Travelling the Gironde, Dordogne and Garonne rivers, you'll come to learn why the wines of Bordeaux are considered some of the very finest in the world.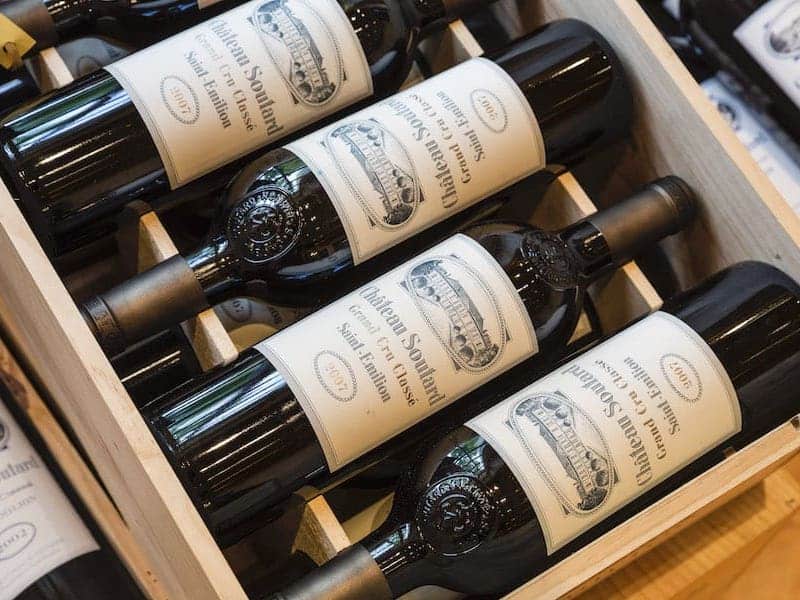 Trip Dates
August 27, 2022 – September 3, 2022
Pricing
Pricing from $5990 per person based on double occupancy 
Day 1: Bordeaux
Board the fabulous Scenic Diamond, your home for the next seven nights.
Day 2: Saint-Emilion
Guided tour of St. Émilion with Monolithic church visit
Day 3: Libourne
Just 30 km from Bordeaux and 8 km from Saint Emilion, Libourne is another great wine-growing bastion in Aquitaine, located on the seam which joins the greatest red wine producing areas in France, at the meeting point of the Isle and Dordogne rivers. Libourne was fortified in 1270 by order of Prince Edward, son of Henry III of England.
Day 4: Blaye
The citadel of Blaye is a small, tranquil town and a nice tourist attraction. A beautiful spot, it has grass, trees, birds and a spectacular view over the Gironde estuary.
Day 5: Pauillac
Medoc Tasting Tour and other tours to choose from.
Day 6: Cadillac
The city of Cadillac is a small town located south west of France. The city of Cadillac is located in the department of Gironde of the french region Aquitaine. The city of Cadillac is located in the township of Cadillac part of the district of Langon.
Day 7: Bordeaux
Wine tours and city tour are among your opportunities for today.
– 5-star Scenic Space-Ship featuring Scenic Sun Lounges
– 1 exclusive Scenic Enrich experience
– Scenic Culinaire
– All onboard wine tastings
– All vineyard tours
– Your choice of Scenic Freechoice activities
– Up to five on board dining options, from casual to fine dining 20 meals – 7 breakfasts (B), 6 lunches (L) and 7 dinners (D)
– Complimentary premium beverages all day throughout your cruise
– Butler service for all guests throughout your cruise
– Exclusive Scenic Tailormade available throughout your cruise
– The freedom of our e-bikes – electronically assisted bicycles
– Cruise Director to guide and assist Expert local guides
– Complimentary Wi-Fi throughout your cruise
– All tipping and gratuities
Let's begin your next adventure!