October 30, 2023 – November 13, 2023
Cruising with James Beard Award Winning Chef Dean Fearing
Chef Dean Fearing
Long known as the "Father of Southwestern Cuisine," Chef Dean Fearing's legendary cooking and infectious charisma have long captured the attention of a worldwide audience. An accomplished James Beard award winner, cookbook author, and successful restaurateur, Dean's namesake Fearing's has become one of the most critically acclaimed restaurants in Texas, recognized as "Restaurant of the Year" and "Table of the Year" by Esquire Magazine, as well as #1 in Hotel Dining in the U.S. by the prestigious Zagat Survey. Each night, guests from all over the world are dazzled with bold flavor and variety of Dean's favorite local delicacies from the Lone Star State, including his signature tortilla soup, rib eye cooked over live mesquite, maple-black peppercorn-soaked buffalo tenderloin, achiote-glazed antelope from his friend's ranch, and a chicken-fried Maine lobster, which has been described as a genuine "taste of Texas."
Most days, Dean can be spotted at Fearing's donning a signature crisp white chef's coat with a colorfully embroidered boot, blue jeans and brightly-hued, custom-tooled Lucchese cowboy boots. When not in the kitchen, he is often found strumming a guitar in an all-chef alternative country group, The Barbwires, or by his Dallas-based Lost Coyote Band. An aficionado of early Fender Telecaster electric guitars, Dean's interest in guitar collecting and culinary expertise has led to entertaining the likes of world-class musicians stopping by Fearing's, such as Willie Nelson, Steve Winwood, and ZZ Top, to name a few.
After graduating from the Culinary Institute of America and following 20-plus years at The Mansion on Turtle Creek, Dean opened his own Fearing's Restaurant at The Ritz-Carlton, Dallas in 2007. Since then, he and his popular menu favorites have been featured in The New York Times, USA Today, Newsweek, Food and Wine, Southern Living, Forbes, Fox News, Bon Appétit, Garden & Gun, Robb Report, The Food Network, Guitar Aficionado and more. He has been recognized as a "Pioneer of American Cuisine" by The Culinary Institute of America, and was also presented with the Silver Spoon Award for sterling performance by Food Arts.
Dean is also the creator of Dean Fearing's Sauce Collection, launched in fall of 2018. The collection of exclusive Texas-inspired soup, sauces, and condiments sold in Central Market, Neiman Marcus, and fearingsrestaurant.com.
Amazing World Class Cuisine
Hands On Culinary Arts Kitchen
The Most Luxurious Ship In the World
Join us for this fabulous luxury cruise onboard one of the most luxurious cruise ships in the world, Regent Seven Seas Splendor.  Our special guest host will be James Beard Award winning chef, Dean Fearing of Fearing's at the Ritz Carlton Hotel in Dallas.  Our ports-of-call are absolutely amazing … Athens, Phillipi, Istanbul, Izmir, Bodrum, Mykonos, Ephesus, Rhodes, Crete, Cephalonia, Messina, Naples and Rome.
Hands on Learning in the Culinary Arts Kitchen
The Culinary Arts Kitchen aboard Seven Seas Splendor™ delivers all the ingredients necessary to expand your culinary skills, whatever your level of expertise.
Its All Included
When Regent Seven Seas Cruises says "all-inclusive" they mean it …
FREE Business Class Air* on All Intercontinental Flights
FREE Transfers Between Airport and Ship
FREE Unlimited Shore Excursions
FREE Unlimited Beverages Including Fine Wines and Premium Spirits
FREE Open Bars and Lounges Plus In-Suite Mini-Bar Replenished Daily
FREE Pre-Paid Gratuities
FREE Specialty Restaurants
FREE Unlimited Wi-Fi
Award-Winning Luxury at Its Finest
Perfection is in the details. Discover the intricate beauty and marvelous design of Seven Seas Splendor® as we unveil some of the refinements and wonders that went into creating luxury perfected. From her grand social spaces to the private balconies adorning every suite, Seven Seas Splendor is a work of art from bow to stern.
Trip Dates
October 30, 2023 – November 13, 2023
Ship
Regent Seven Seas Splendor 
Day 1: Athens, Greece
Piraeus is the gateway to the ancient city of Athens, known as the "Cradle of Western Civilization" because of its immense impact on cultural and political achievements throughout the world.
Day 2: Kavala/Phillipi, Greece
Explore ancient Kavala with its striking mountains, crystalline waters, and multicultural buildings hugging the cliffs. Both the fortress and the Kavala aqueduct date back to the 16th Century. Visit the marketplace, stop for a coffee, stroll through the new shops and galleries. Look for ceramics, great wine, fine leather, white marble, handmade cigars, and designer clothing. The Castle of Kavala and the castle at Palaiochori are not to be missed.
Day 3: Istanbul
Once serving as the capital of the Ottoman and Byzantine Empires, Istanbul today offers impressive architecture, historic sites, dining, shopping, nightlife and exotic atmosphere. Spend time in the Old City to explore renowned places, like the Hagia Sophia, Blue Mosque and Topkapi Palace.
Day 4: Istanbul
Make sure you see all of the site you missed on the first day in Istanbul today.
Day 5: Izmir, Turkey
Curled around a cerulean bay, Izmir buzzes with a remarkably cosmopolitan vibe considering its estimated 4,000 years of history. Soak up sublime Mediterranean atmosphere along a café-laden waterfront, noshing on boyoz, kumru, kokoreç and lokma ('king of desserts') over kahve, Turkey's thick, strong coffee.
Day 6: Bodrum, Turkey
Bodrum is a seacoast town in which sleek yachts are anchored in twin bays beneath the walls of a medieval Crusaders' castle. The town owes its fame to a man long dead (Mausolus) and his famous "Mausoleum," one of the Seven Wonders of the Ancient World. Bodrum's other claim to fame comes from Herodotus, the "Father of History," and the first person to write a comprehensive world history of the West.
Day 7: Mykonos, Greece
Steeped in Greek mythological history, Mykonos was named after Apollo's grandson, Mykons, and was the location of the grand battle between Zeus and the Gigantes. Today, this island is one of Greece's most adored destinations due to its picture- postcard setting and growing nightlife. Mykonos is a superb example of Cycladic architecture, and by law even new buildings have to be built in the same style of whitewashed, organic, cube-like buildings.
Day 8: Athens, Greece
Make sure you see all of the site you missed on the first day in Athens today.
Day 9: Ephesus (Kusadasi), Turkey
Europe's classical metropolis, Ephesus, was one of the largest cities in all of the Roman Empire, boasting one of the Seven Wonders of the Ancient World, the Temple of Artemis. Explore the ruins of its massive Theater, the Temple of Hadrian and the magnificent Celsus Library.
Day 10: Rhodes, Greece
Renowned as the site of the former Colossus of Rhodes, one of the Seven Wonders of the Ancient World, Rhodes was home to the Knights of St. John from the 12th to 16th centuries. Their famous Palace of the Grand Masters remains a "must-see," as are many of the inns occupied by the Crusaders and the replica of the old church.
Day 11: Chania (Crete), Greece
Chania wears its past on its sleeve. Spend the day in museums, from those uncovering the ancient history buried beneath the rocky soil to those celebrating Greece's magnificent maritime history and the region's unique folklore. Visit the ruins of the city-state of Aptera, a powerhouse in Minoan and Hellenistic times and eventually a Roman stronghold.
Day 12: Argostoli (Cephalonia), Greece
Discover charming Argostoli, flowing up from the turquoise bay along the sides of white limestone hills with its colorful fishing boats, vibrant open-air market and relaxing atmosphere. Visit the archaeological museum and explore the rich artifacts of the Mycenean culture. See the Venetian-built St. Georges Castle dating from the 16th Century in the nearby village of Kastro.
Day 13: Messina (Sicily), Italy
Messina, the third largest city in Sicily, was the most important port of departure for European knights on their way to the Crusades in the Middle Ages. Today, this extensively rebuilt port city still boasts many historically and architecturally significant landmarks, particularly the renowned cathedral with its unusual astronomical clock, the 12th century Catania Church and the ornate Teatro Vittorio Emanuele. Messina is also the starting point for a day trip to the peak of breath-taking Mt. Etna-Crateri Silvestri.
Day 14: Naples, Italy
Spend a day exploring the fabulous ruins of ancient Pompeii and Herculaneum with their stunning temples, frescoes and mosaics. Explore fascinating Naples and its famed museums, visit charming Sorrento or take a boat trip to the beautiful Isle of Capri.
Day 15: Rome (Civitavecchia), Italy
Whether enjoying the street performers at the Spanish Steps and people-watching over a fine glass of wine in colorful Trastevere, or taking in the historical and architectural glory that is Rome, visitors are spoiled for choice in this truly Eternal City. St. Peter's Basilica is a full-day outing, featuring the Sistine Chapel and panoramic city vistas for those willing to climb to the top of the dome. Other landmarks not to miss include the renowned Trevi Fountain, the Coliseum, and Aventine Hill, which provides you with a grand view of the imposing remains of the Imperial Palaces and the Circus Maximus, of Ben Hur fame.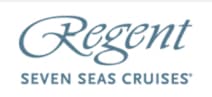 WHAT'S INCLUDED IN THIS CRUISE:
ALL FARES INCLUDE: FREE Business Class Air* on All Intercontinental Flights
FREE Transfers Between Airport and Ship
FREE Unlimited Shore Excursions
FREE Unlimited Beverages Including Fine Wines and Premium Spirits
FREE Open Bars and Lounges
In-Suite Mini-Bar Replenished Daily
FREE Pre-Paid Gratuities
FREE Specialty Restaurants
FREE Unlimited WiFi
CONCIERGE SUITES AND HIGHER INCLUDE: FREE 1-Night Pre-Cruise Hotel Package and more
PENTHOUSE SUITES AND HIGHER INCLUDE: FREE Personal Butler and more
We are pleased to offer an incomparable inclusion that elevates our promise to deliver the most inclusive luxury experience: FREE Business Class Air* for all guests, for all suite categories on all Intercontinental flights. Arrive to your destination in complete comfort and style with our Air-Inclusive FREE Business Class Air program, including ground transfers between airport and ship, available from the gateway cities listed below.
Let's begin your next adventure!